Golf courses are finally reopening and allowing normal golf experiences to happen again. The pandemic urged courses and resorts around the world to shut down for quite a bit of time, making golfers very anxious to get back in their natural habitat. If you couldn't actively participate in your favorite hobby, wouldn't you get a little anxious, too?
Things are starting to change, though. For instance, many golf courses will not be mandating a 14-day quarantine after traveling starting this October. Up until now, many have been functioning under reduced operations, with various restrictions and guidelines in place.
This urges golfers to ask the question, "What should we expect next?"
Let's take a look at what's been going on up until this point, and then we'll look into what the "New Normal" is going to look like for now. Phase 3 will explain where we're at.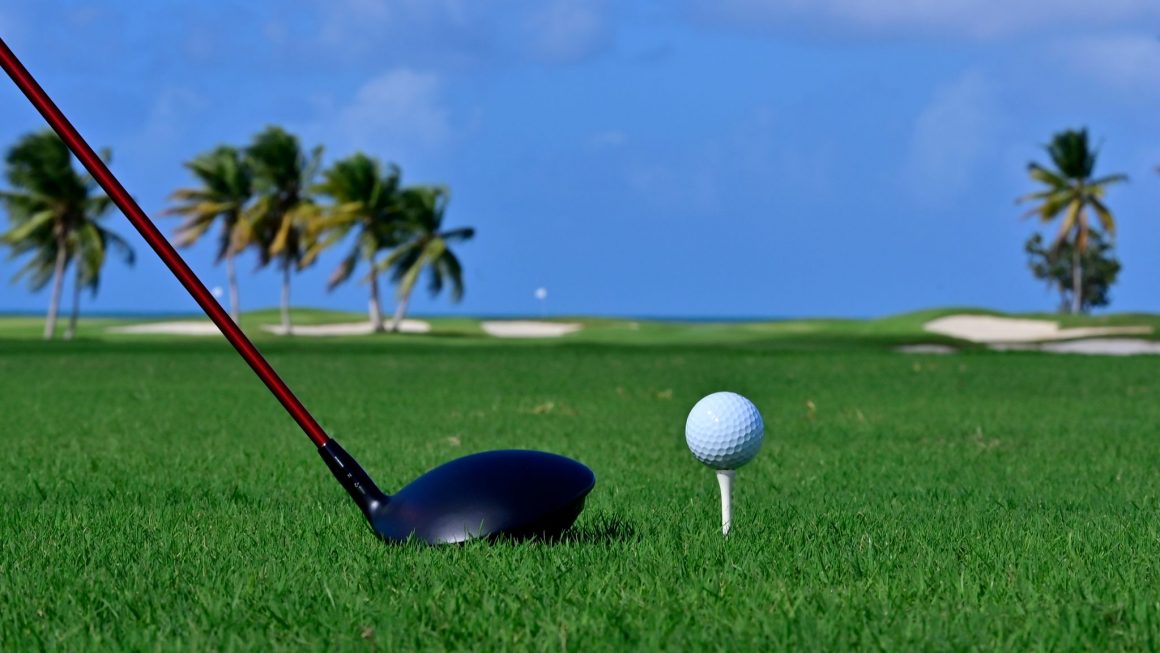 Pandemic, Phase 1 of Reopening Golf Courses
Phase 1 was a complicated and complex time. Depending on the area of the world we're speaking of, will depend on what month golf courses in that area experienced phase 1. The majority can say that May 2020 was the beginning marker, or sometime around May.
During phase 1, golfers were required to walk or ride in a cart by themselves.
No more than ten people were allowed together at any given time.
Vulnerable players were encouraged to stay home and at-risk golfers were not allowed on the course.
Safety guidelines were put into place, most of which carried through to other phases of reopening. The most popular safety guidelines required golfers to bring a mask and wear it when socially distancing was not possible, like when speaking with staff members, teeing off, or putting near other players. This applied to occasional run-ins on the greens, too. Other safety guidelines consisted of carrying around hand sanitizer, not shaking hands, and not grabbing bunker rakes or flagsticks.
Each golf course or resort had its own unique set of additional rules.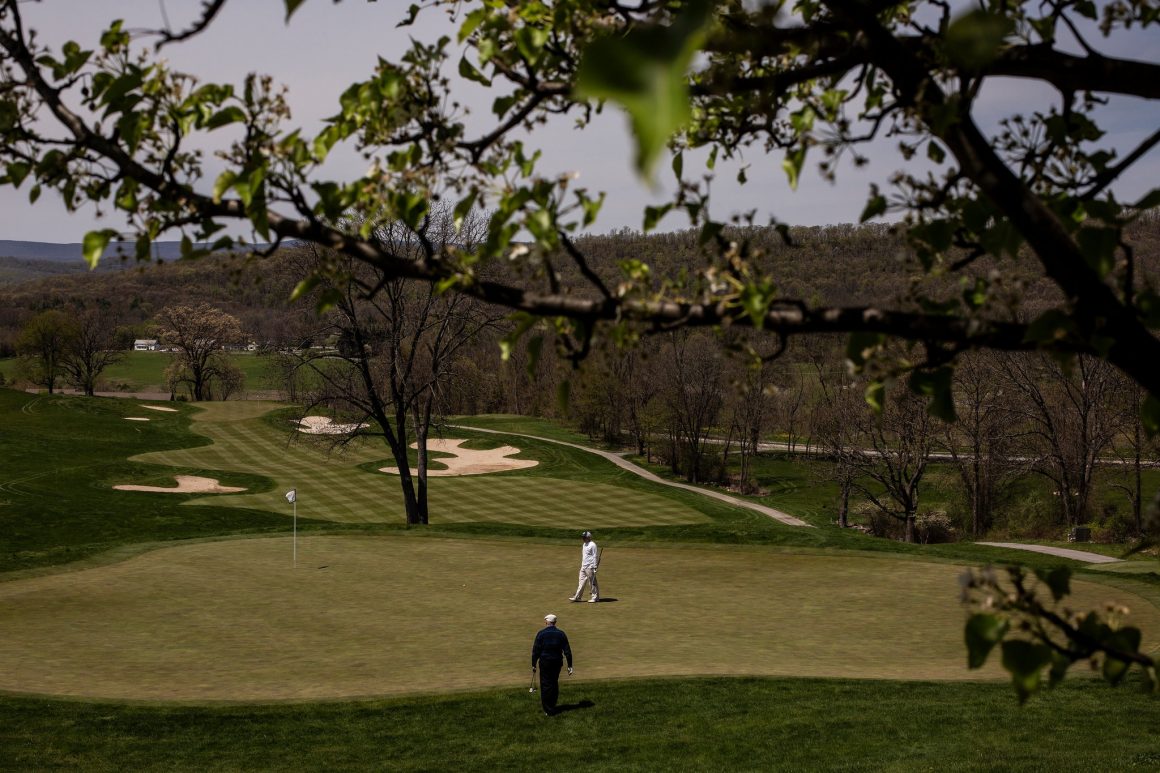 Pandemic, Phase 2 of Reopening Golf Courses
Phase 2 was where things started to get a little more normal.
Social distancing continued and vulnerable players were still urged to stay home. At-risk players were not allowed to golf.
The big win here was the number of people allowed to socialize – now, in phase 2, fifty people were allowed to be around each other as opposed to ten people, like in phase 1. Not much else changed.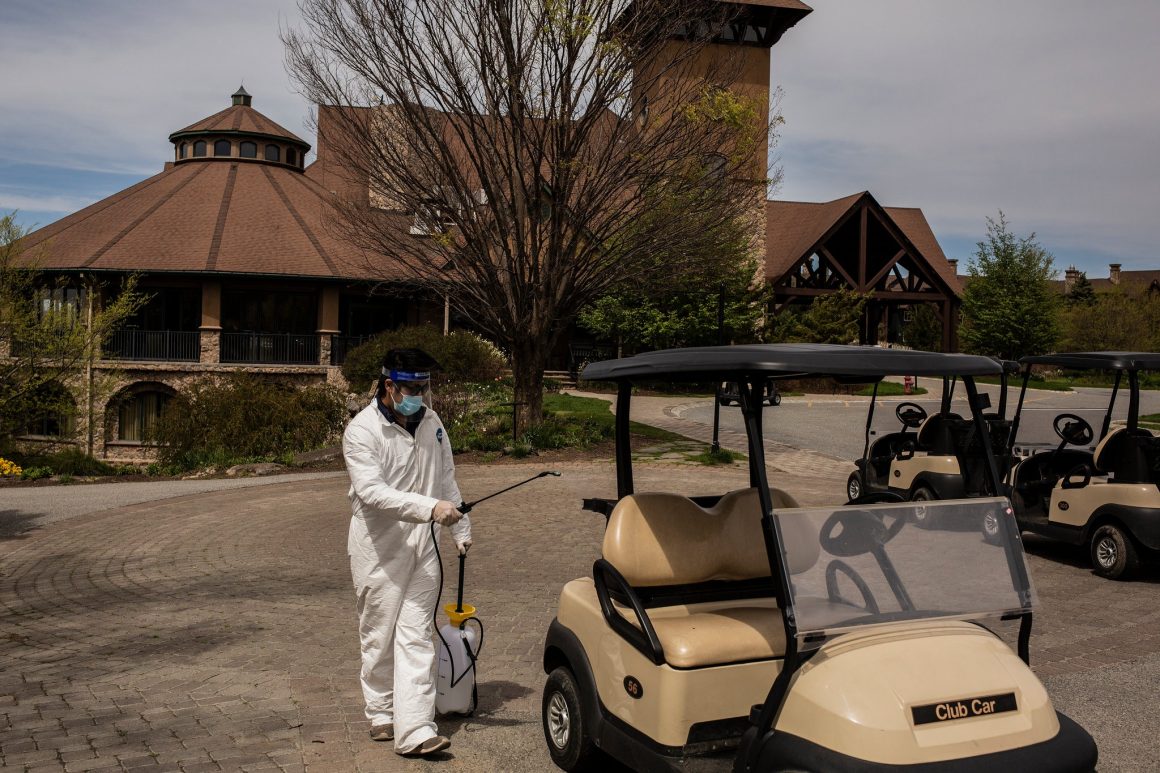 Pandemic, Phase 3 of Reopening Golf Courses
Phase 3, also known as the "New Normal," brought many golfers back to the courses and resorts.
Still, golfers were encouraged to limit time spent in crowded areas, with some particular safety guidelines still in play.
Vulnerable people are now allowed to play, but at-risk golfers are still encouraged to maintain the initial social distancing barriers, for health-related reasons.
Flagsticks are no longer being ordered to stay in the hole or have protective coverings over them.
And, golf and clubhouse operations are good to start up again, as long as CDC cleaning guidelines are met every day.
If you're wondering what to expect when you head on over to the golf course that you play at, remember that we're still technically in phase 3 – as long as you're up to speed on the rules and regulations, you'll be good to golf as much as you'd like for now.
Be sure to head over to your specific golf courses' website if you have any specific questions or concerns. Check out the updates and call in if you're looking for any additional information that isn't present online. Better safe than sorry before you head in to play a round of golf!