Today, golf course irrigation is largely controlled by format committees or particular groups of people in the design niche. These dedicated individuals believe that what is done to one hole must be done to the next to maintain a consistent, irrigated look. That is the right thought process, after all.
When planning, members of the committee are required to look at what irrigation directly can and will affect. For instance, sprinklers that are installed and water usage percentages are important things to keep a lookout for. The sprinkler choices and water usage can affect the pump station, pump sizing, controllers, decoders, wire size, communication routes, and the number of interfaces being used.
Imagine having everything your need in one pace, Turf Star Western with the latest technology in golf course maintenance and irrigation.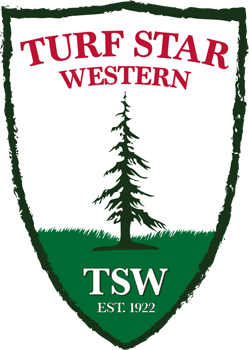 What to look at when choosing an irrigation system
There are several areas of a golf course that members will look at when choosing the appropriate irrigation system. Some examples are talked about below.
New and existing greens are getting larger by the year. But, it doesn't matter how wide or long the areas are, all greens should still maintain a hard putting service and a fast green speed. Just the right amount of moisture is needed to accomplish this.
The tees are also increasing in size and number on each hole. Though, oftentimes they are not in a single line like once before; now, they're more so scattered at the beginning of the hole depending on difficulty level and areas of use.
Fairways are coming in at 160 to 200 feet wide nowadays, especially in areas where the ball is intended to land. Because of the width, four rows of sprinklers are typically needed and suggested to keep the moisture at a perfect range for optimum playing.
The rough can be a tricky area, considering irrigation needs will depend on the type of year it is. If the year is more so on the dry side, irrigation systems would often be used to maintain the surfaces. If the year is more on the wet side, natural rainfall can get the job done, and money may be wasted by keeping the system up and running.
The bunkers are a unique area of the course. The surfaces dry out fast and are difficult to water due to the rain off that occurs. It can be tricky determining how an irrigation system will be put into play to keep the bunkers alive and well.
A well thought out irrigation system will be accommodating to each of these areas, and that's why a lot of time and effort is put into selecting the best plan.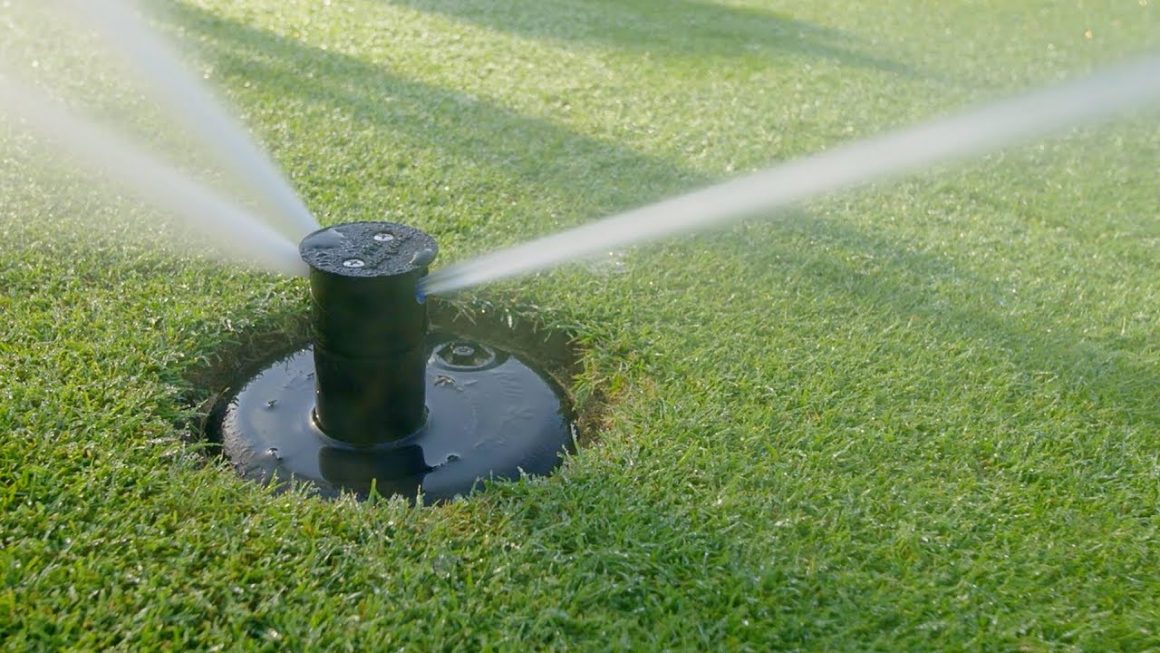 What is the best option?
Currently, the water associated with golf course irrigation systems can be supplied via different sources. The most common areas to obtain water include potable, effluent, surface, and groundwater. The surface water can be obtained from ponds, lakes, rivers, and streams.
To have an efficient irrigation system, most golf courses will use a combination of the options mentioned above. And, not all parts of the system will immediately go onto the golf course. For example, some water usage areas may fill up the water supply in a nearby lake or pond, to then be distributed throughout the sprinkler system. That's why each irrigation system is unique and of itself.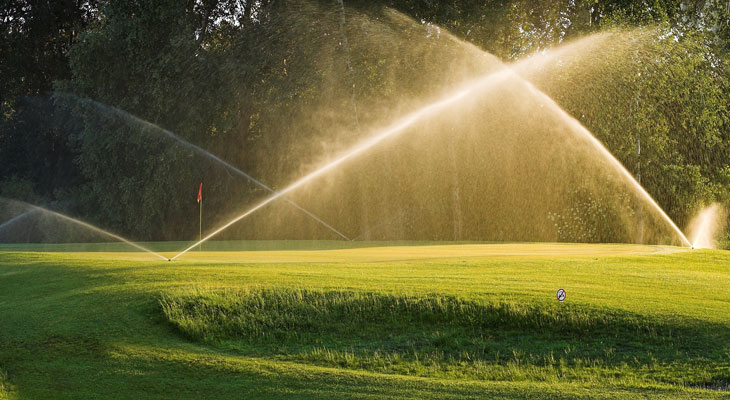 The best places to choose your irrigation system
All in all, the preferred choice is up to the format or design committee. However, the top players in the game right now, with the best irrigation systems to offer, include:
Aqua Tuf International
Bryant Taylor Gordon Golf
Dales Water Services LTD
Golf Ventures
Hunger Industries
Lindsay Corporation
Rain Bird Corporation
Tonic Watering
Toro
Turf Care